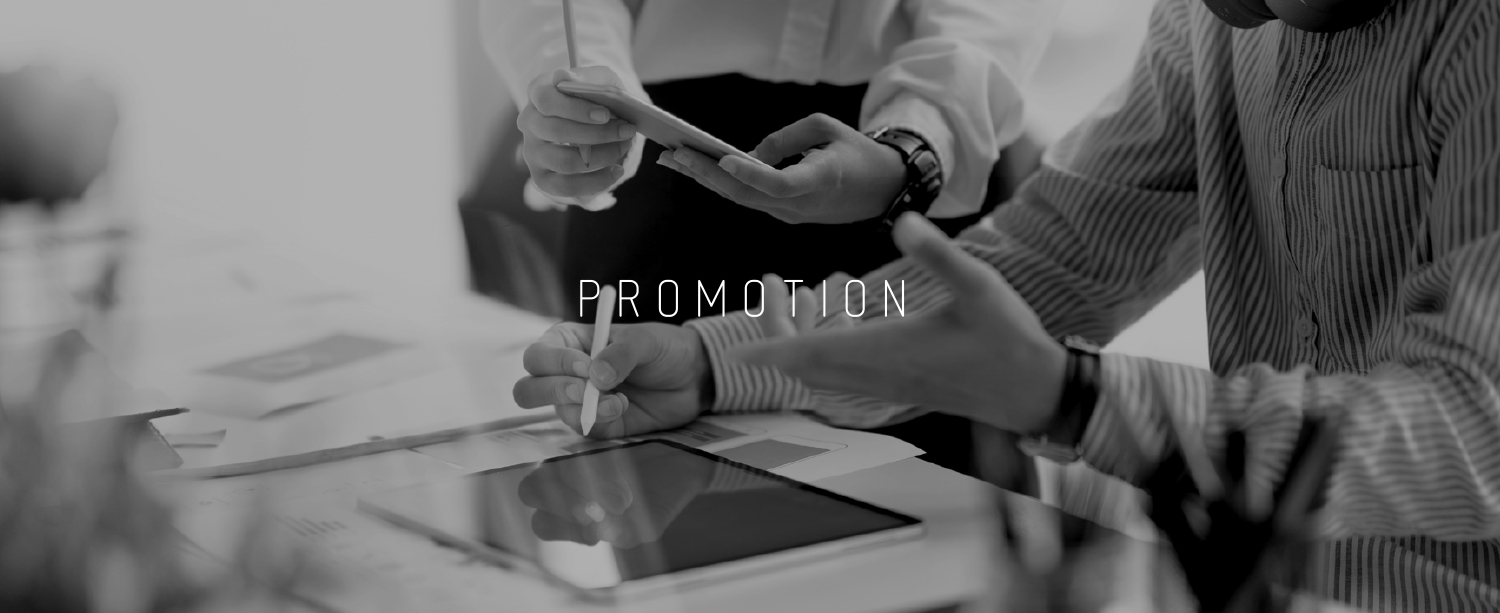 CCREST's Cross-media Promotion
We carry out corporate communication rolled out in three genres – GRAPHIC (centered on paper media), WEBSITE (via the Internet) and MOBILE APPS (deployed on smartphones).
We believe that a successful solution to customer issues cannot be created simply by creativity but by identifying the outline leading up to the solution as well. Creativity alone does not point towards the outcome like an arrow points to the exact location. Best solutions come from meticulous research and thinking.
Graphics, Website, Mobile Application
Because each communication approach is different, some situations can be directed.
In the coming years, we believe that a well-rounded communication strategy between businesses and customers in a multi-media platform is important.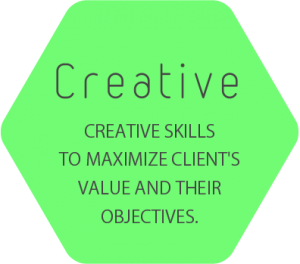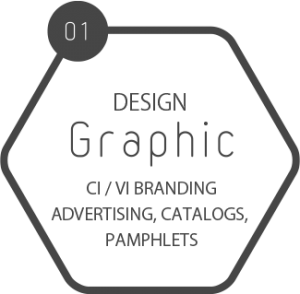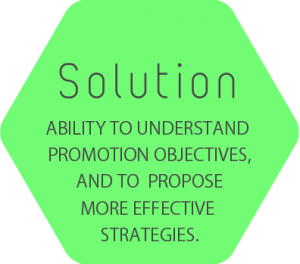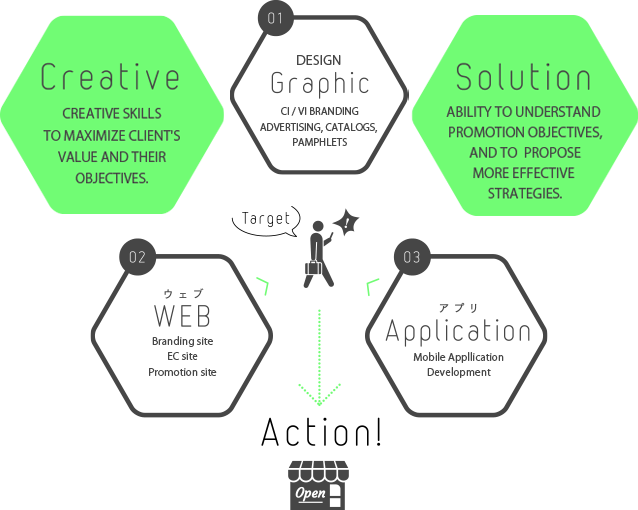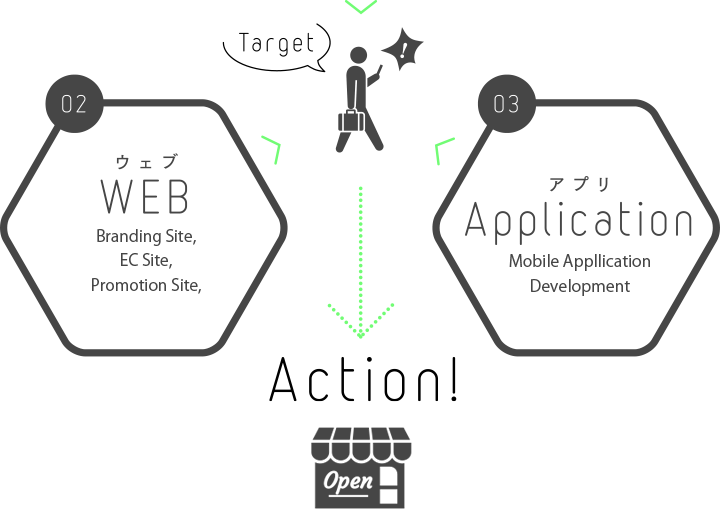 When increasing awareness of local foods and restaurants, some businesses operate media to revitalize local companies.
However, the goal is not achieved when the amount of print circulation or website users did not increase.

Raising Awareness of Free Paper
Free paper establishments in Japan is set-up mainly on central locations, there is no movement to distant places such as other prefectures. Hence, recognition of paper media does not increase.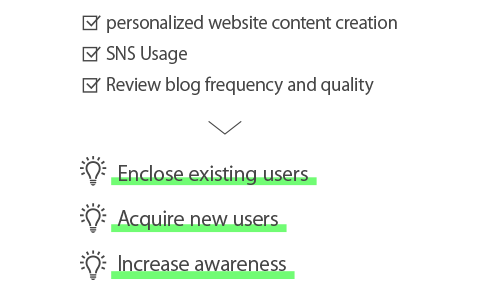 Increase traffic to your website
The structure and information of the website are inadequate, the initial users are not enclosed, and the total number of site users does not increase.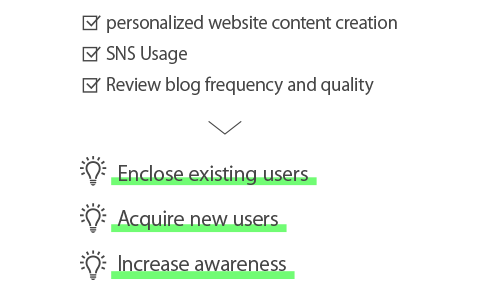 Make project contents more interesting
Due to media characteristics, project contents might get constrained and the distinction of its features will be difficult.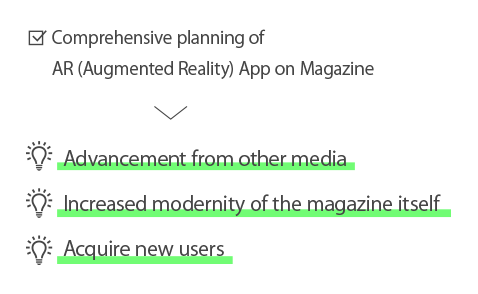 To demonstrate the absolute value of the media
for current plan / creation / development,
[+α] branding promotion is important.
"What to do to raise awareness?"
"How to keep existing users in the loop?"
"How to stand out from competitors?"
Technology & Art
Providing only what is necessary, that is the cross-media branding we aim for promotion.
Let us know about your business challenges and goals.
Create your branding with us!
BLOG
スタッフによる日々のちょっとしたブログや仕事についてなど、気ままに綴ります。
新年明けましておめでとうございます。 クレストの熊谷です。 寒い日が続いておりますが、みなさん体調はいかがでしょうか?

夏も盛んなこの季節、新しくクレストに入社しました奈良輪です! まだまだ勉強中で四苦八苦していますが、先輩方に教わりながら精一杯頑張っています! よろしくお願いします! と同時にTOPのデザインを担当させて頂きました! インターネット、スマートホォン、SNSなど、新しい媒体が主流になり、 言葉、直接のコミュニケーションがなくとも人と通じ合える昨今、 メディアから得られる情報も大事ですが、 人と人との直接的なコミュニケーションも大切だと思います。 失敗しても良いからやってみる。 喜んでもらえるようにする。 不器用でも笑おう。 がテーマです。 では、頑張ります。 奈良輪

新人デザイナーが日常で見つけたふしぎなこと、きになることをデザインの観点から追求していく「へっぽこ新人のデザイン発見記」!第二回は「チラシ」です。