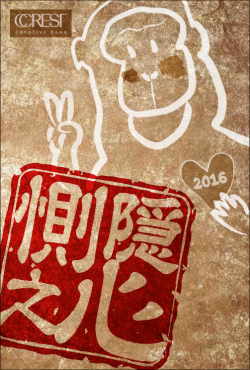 あけましておめでとうございます
It is Aihara who gave a top batter in 2016.
Everyone who has always been indebted to us, everyone who visited our site for the first time
Happy New Year!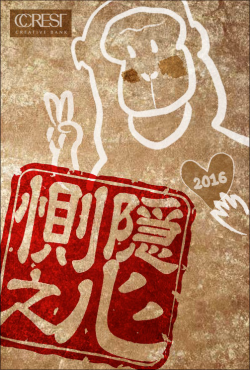 Well, New Year's card in 2016 that we sent to everyone who is doing a good association, but
Aohara, who was born in Rooster year, was in charge of the production.
By the way, because I am not a designer, Kanno finished the design.
Let's make it with prints, remembering the time of a brat if you are making a great effort! I thought that
such time never ceased, to a crying printmaking "Wind".
I also wanted to make ginkgo with potatoes.
Regarding "Hakushin Mind" written in the "Hanko" part,
I mentioned the meaning in the address side of the New Year's card, but this is
what Crest who thinks "What is communication?" Message on the top page This is the answer.
If you complement it easily
, I would like to know more about your opponent · The thought that I want you to know more about me is
the beginning of communication.
In order to achieve that
feeling, it is difficult to compromise if you do not have a feeling to compare your partner first.
What are you thinking from the conversation , what you are trying to communicate, what you are asking ….
If you can understand even a little about your opponent, this time it will be easier to convey your own thoughts.
This kind of feeling is very important in the work we are engaged in and
we can say the same thing with love or friendship.
Yes, if you can replace (care) you for yourself,
it is not impossible to reduce the miserable conflict that is happening in the world!
Oops, although it is going to be long
, Crest in 2016 cherishes "hearted consideration" more than usual year
and we will soon challenge everyone's mind so we hope to see you again
this year! It is!